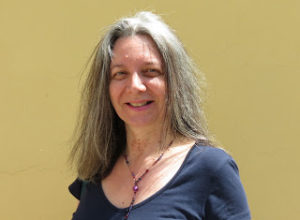 Date of Birth
08/09/1963
Languages spoken
German, English, a bit of French/Italian
Languages understood
German, English, a bit of French/Italian
Academic degrees or other professional training
MA in English and Theology, Master of European Studies, Coaching, Facilitation, Communication
After 14 years of teaching English in Higher Education I started to work independently in 2007. The main focus of my work can be described as a "treasure hunt". I enjoy discovering seemingly sleeping or buried potentials, above all, it is my pleasure to see persons gain more confidence and joy in what they do. Clients mainly come from the religious, psychological and medical field, either one-on-one or in groups of various sizes. It is my mission to be of creative and sense-itive assistance to reach the goal(s) set by the clients.